The premier purveyor of pickled perfection.
For more than three generations, we've excelled at all things pickle: the picking and sorting. The grading. The brining. The processing. The packing, the storing and shipping. Ultimately, our experience and passion lies in the fine art of pickling—at scale for both manufacturers and consumers.
One reason why we excel:
We work with the highest quality and freshest cucumbers. The freshest. In fact, given our scope and operation, our products go from the field to pickling vats in mere minutes, affording our customers the freshest—and finest—pickles. Contrast that with the competition, where their pickles take up to 24 hours or more before they hit the brine.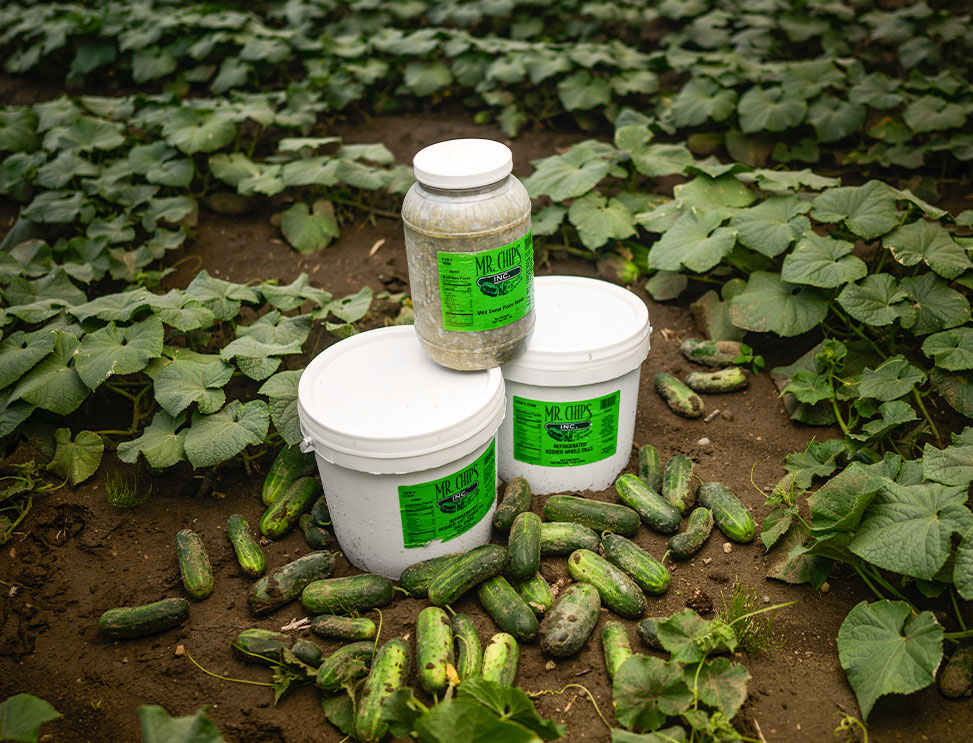 That freshness and quality are just some of the reasons we dominate the industry, affording our employees and partners significant growth at a time when the world's appetite for pickled products is unquenchable. That translates into more opportunity: for our employees and partners; for our global co-manufacturers; for private labels; for the industries and market segments we serve; and for consumers.